Optical Line Protection in GEPON Solution
Passive Optical Network(OLP) are not only carrying regular Internet service but also Ethernet wire speed and TDM service. PON must provide different QoS and security insurance to senior high prior user and service. And even more provide optical protection policy to those customers which high request on QoS. So that can works when main optical line failure.
Optical Line Protection auto system is kind of router switching protection technology in fiber optical layer. It comes with 1X2 optical switch opponent application. The protecting target are optical physical routers between G/EPON OLT to splitter with 1+1 auto protection. 
Diagram And Topology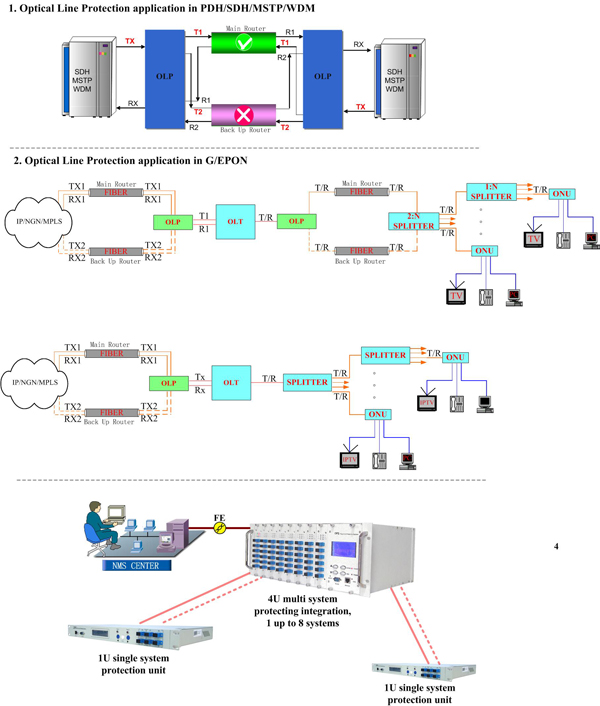 Feature of solution
1. Realize the core fiber optical protection switching of PON system. And it is low cost and simple installation to improve reliability of PON system.
2. The unit can real time monitoring main and back up core fiber optical signal.  The unit can auto switch into backup fiber cable within short time while main failure status occurred. And it is no need for PON optical module to active it. 
3. Simple Installation, Plug and Play.