10G OEO wavelength converter and signal repeater GT-OEO Series
16 Ports Serial RS232/422/485 to Ethernet Server/Com Driver
10K SIP Soft Switch GT-SS3500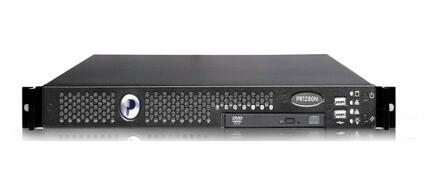 Guangdong Global Telecommunication Technology GT-SS3500 soft switch product can realized various kinds of communication network access such as SIP protocol into IMS/NGN core network or PSTN network through digital or analog trunking of  GT-TG series trunking gateway. The Soft switch system is support IP PBX/ AG/IAD/IP phone user access. It can also work and certified with famous brand of IP PBX such as Huawei/ZTE/ALU/Audio Code and so on.
GT-SS3500 adopts IP multimedia system. It can meet the end user more innovative and diversified multimedia service requirement. It also recognized as core technology of next generation network which fix unified communication of mobile and fixed network.  The soft switch are adopt SIP protocol as calling and service control signaling.  Due to terminal and core layer both adopt SIP protocol base on IP which having feature on running at any kind of network so enable IMS support various kind of accessing. That makes IMS application field from mobile network in beginning and extends to fixed network.
Moreover, IMS system can support mobile ability management and having QoS service ensuring mechanism. Therefore, compared to the advantage of IMS is also reflected on broadband users roaming management and QoS Security mechanism.
n Support IMS/NGN/PSTN access
Support access into IMS/NGN network base on SIP protocol. It can also support access into PSTN by trunking gateway.
n VoIP distributing access
All subscribers are getting number from soft switch. It can also accessed by different group of subscribers which from AG/IAD/IP PBX.
n Short Number dialing, Calling zero fare.
Enterprise can do short number calling in internal and free of fare.
n One extension having multi number, Multi network access.
Each extension can not only have short number and also able to set for one or multi full number from different operator base on daily requirement. So that it can realized directly calling by full number.
n Calling authority / VIP user
Users can be granted by different department for authority which include internal call, local call , long distance call and so on.  And VIP users can do prior outgoing call and set for multi grade VIP.
n Abundant voice service.
System can provide call conference, Auto Attendant, One number reached, calling forward, DND, Voice mail and other voice service.
n Dual equipment backup and dual homed.
Soft switch server provides redundancy and high reliability solutions dual-homed access equipment, providing carrier-class reliability of service
Items

Parameter

Structure

Physical Dimension

436mm×518mm×155mm(W×D×L)

Gross Weight

10KG

Power

220V AC power

Support AC220V dual power 1+1 warm backup, Input voltage range 110V to 240V.

Full load power consumption

180W

Signaling protocol

SIP

RFC3261,RFC2327,RFC3262,RFC3264,RFC3581,RFC3515(Auto negotiating on RFC2543)

RTP/RTCP

RFC1889

Network Protocol

TCP/IP,UDP,RTP/RTCP,ARP,PPPoE,DHCP,FTP/TFTP,HTTP,Telnet,SNMP,ICMP,NAT,DNS,SDP

Media

Voice Coding

G.711 A/U,G.723.1,G.729 ,AMR

IP Voice compression channel

24/48/72/96/120/144

Echo Suppression

G.165/G.168-2000 echo cancellation

QoS

TOS, Jitter Buffer, VAD, CNG, diffServ

DTMF relay

RFC2833, Inband, Outband

Fax

T.30,T.38,T.30ByPass

VPN/ firewall traversal

Primate Protocol

SIP Subscribers

10000

Capacity

SIP Trunking Quantity

1000

BHCC

1080,000 times per hour

Performance

Max concurrent call

2000

AA automated

Max 144 lines

Voice Mail

Max 500 hours

Presence&IM

Embed

Working Temperature

0-50 degree

Working Environment

Humidity

10%-90%(Non condensing)
Application Field
² Fix to government, finance, manufacturing, education, health care, energy and other large companies / group user's internal IP voice communications.
² Fix to government, finance, manufacturing, education, health care, energy and other large companies / group user's assignment on unified communication system.

more categories